23 novembre 2015
Couronne de fleurs * Flower crown #2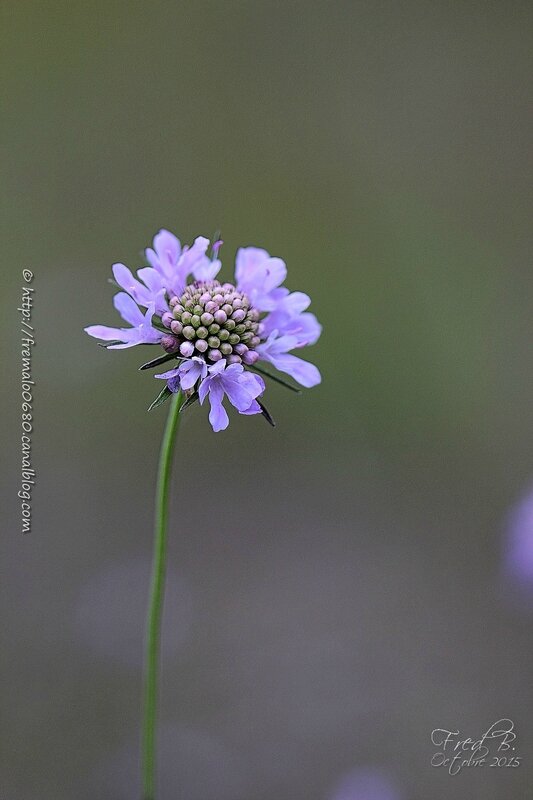 Scabieuse colombaire - Scabiosa columbaria - small scabious
Meurthe et Moselle, octobre 2015
22 novembre 2015
Confiture * Jam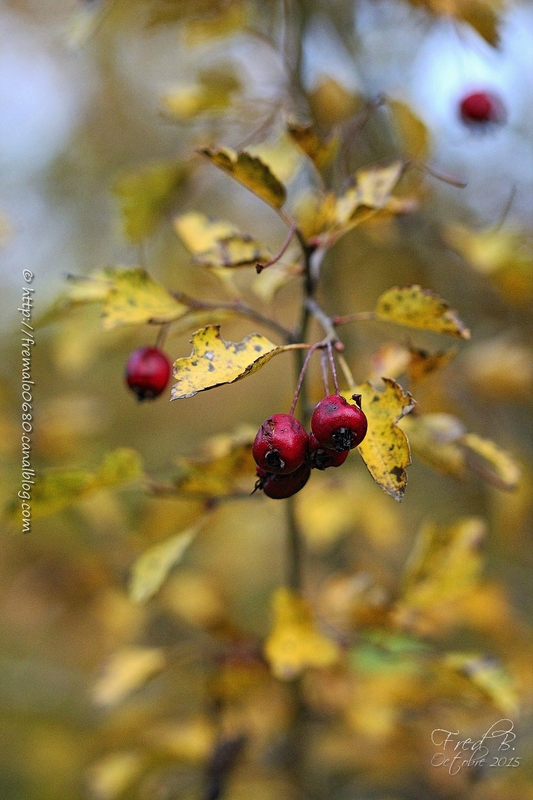 Il m'a été dit que l'aubépine (Crataegus laevigata) et les nèfles (Mespilus germanica) font de bonnes gelées et confitures.
I was told to me that hawthorn (Crataegus laevigata) and medlars (Mespilus germanica) make good jellies and jams.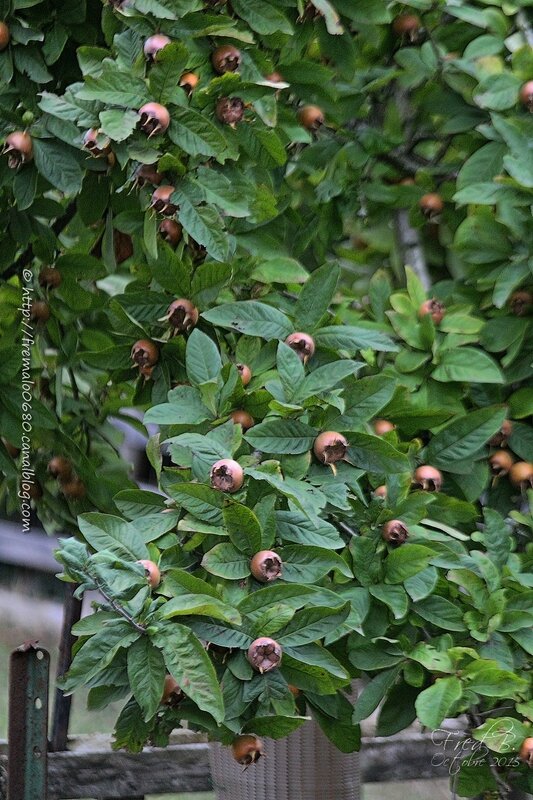 Meurthe et Moselle, octobre 2015
21 novembre 2015
Odorant * Smelling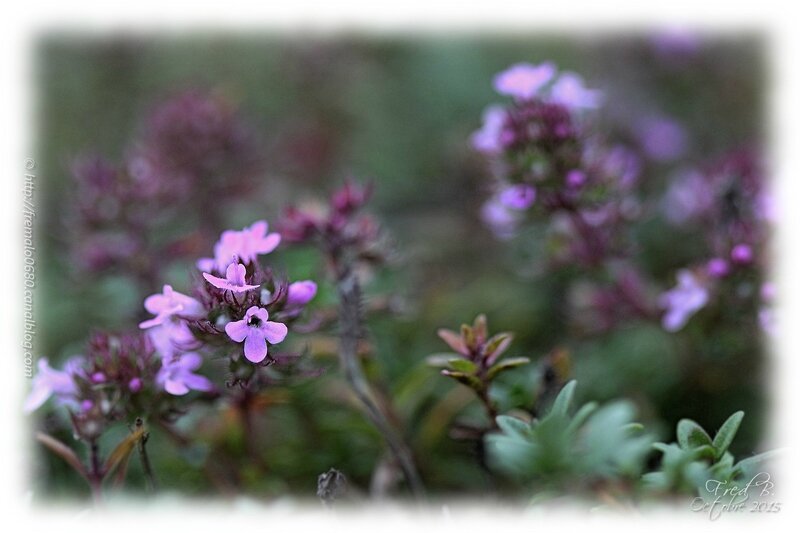 Au fond de la carrière se trouve un "sol" bien odorant de thym serpolet (Thymus pulegioides)
In the quarry, is a very nice-smelling ground of thyme: wild thyme (Thymus pulegioides)
Meurthe et Moselle, octobre 2015
20 novembre 2015
Infatigable * Tireless
Voici donc l'infatigable bousier. Ce bousier ci est Geotrupes stercorarius ou Anoplotrupes stercorosus mais sur photo on ne peut être sûr à 100%.
Here is the tireless dor beetle. This dor beetle is Geotrupes stercorarius or Anoplotrupes stercorosus but on photo we can't be fully sure.
Le bousier utilise les excréments des herbivores qu'il roule en boule pour créer des garde-manger pour ses larves. Malheureusement, les anti-parasitaires que l'on donne aux herbivores domestiques empoisonnent ces nettoyeurs pourtant fort utile.
The dor beetle uses excrements of the herbivores which it curls up in a ball to create pantry for its larvas. Unfortunately, the anti-parasitic which we give to the domestic herbivores poison these cleaners nevertheless very useful.
personnellement je pencherai pour Geotrupes mais ce n'est que mon humble avis ;)
Personally I think it's Geotrupes but it is only my humble opinion ;)
Meurthe et Moselle, octobre 2015
17 novembre 2015
Couronne de fleurs * Flower crown #1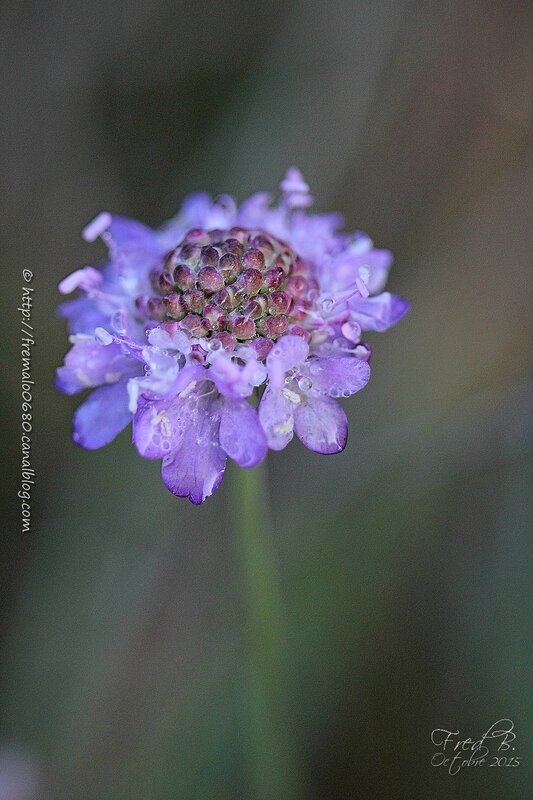 scabieuse colombaire
Scabiosa columbaria
small scabious
Meurthe et Moselle, octobre 2015
16 novembre 2015
Chiffonnée * Creased
Marguerite - Leucanthemum vulgare - Daisy
Meurthe et Moselle, octobre 2015
15 novembre 2015
Garde manger * Pantry
Epeire des bois - Aculepeira ceropagia - Oak spider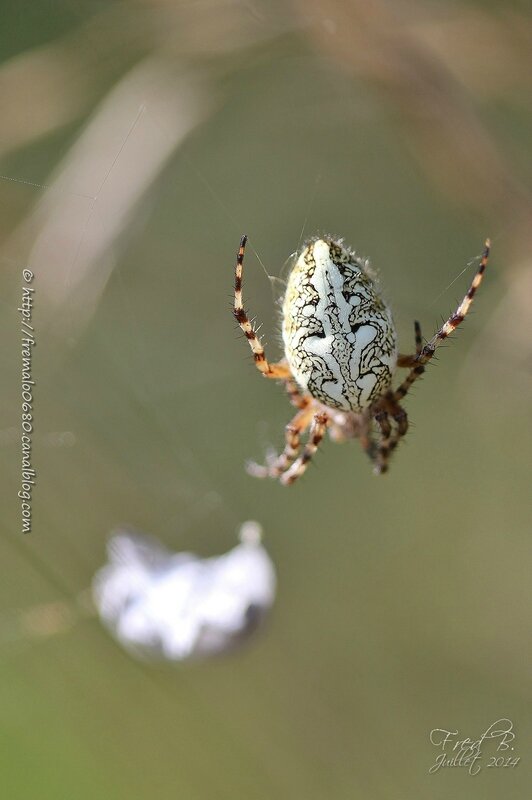 Elle aime les lisières de forêt ensoleillées
It likes the sunny forest edges
Meurthe et Moselle, juillet 2014
14 novembre 2015
Indéterminé * Indefinite #5
peut être Tenthredopsis litterata (je suis quasi sûre du genre mais pas de l'espèce)
may be Tenthredopsis litterata (I am almost sure of the Genus but not of the species)
Meurthe et Moselle, juin 2014
13 novembre 2015
Ceinturé * Marmalade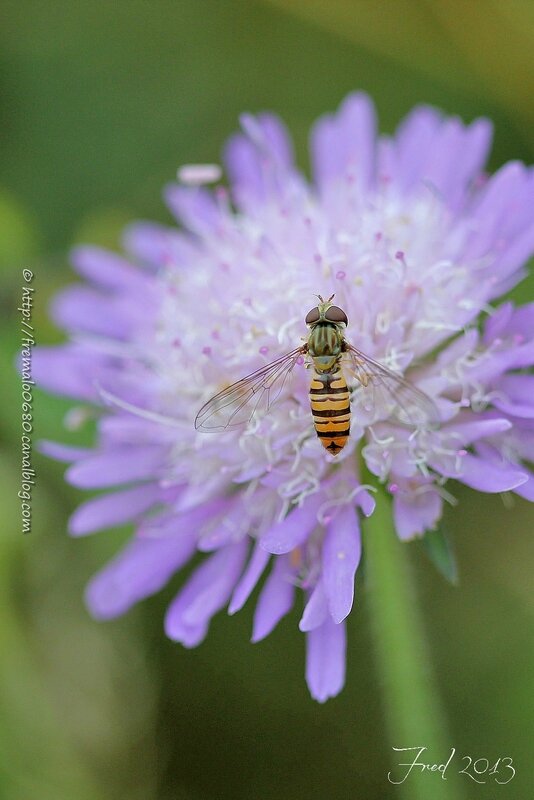 Syrphe ceinturé - marmalade hoverfly - Episyrphus balteatus
Meurthe et Moselle, juillet 2013