28 juillet 2016
Baveuse * Slobbering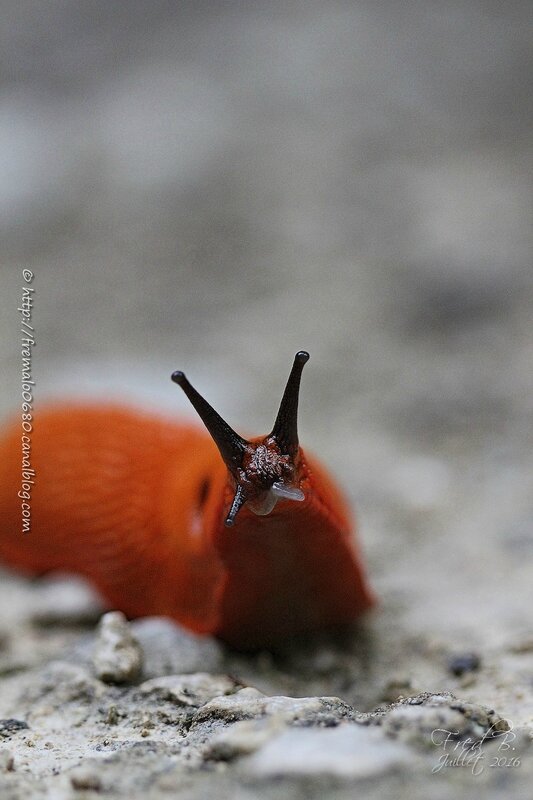 grande limace rouge - Arion rufus - giant red slug
Meurthe et Moselle, juillet 2016
27 juillet 2016
En suspension * Suspended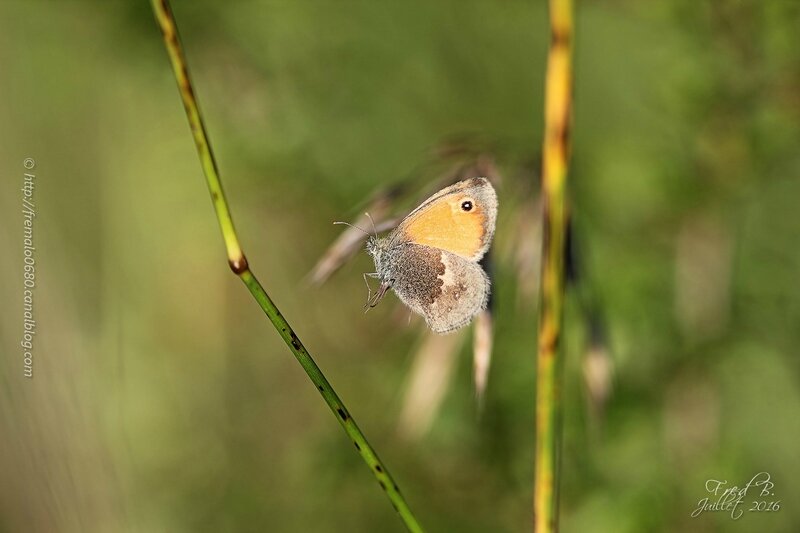 Il y a plusieurs générations de fadet (Coenonympha pamphilus) tout au long de l'année mais il hiverne sous forme de chenille.
There are several generations of small heath (Coenonympha pamphilus)all year long but it winters in the form of caterpillar.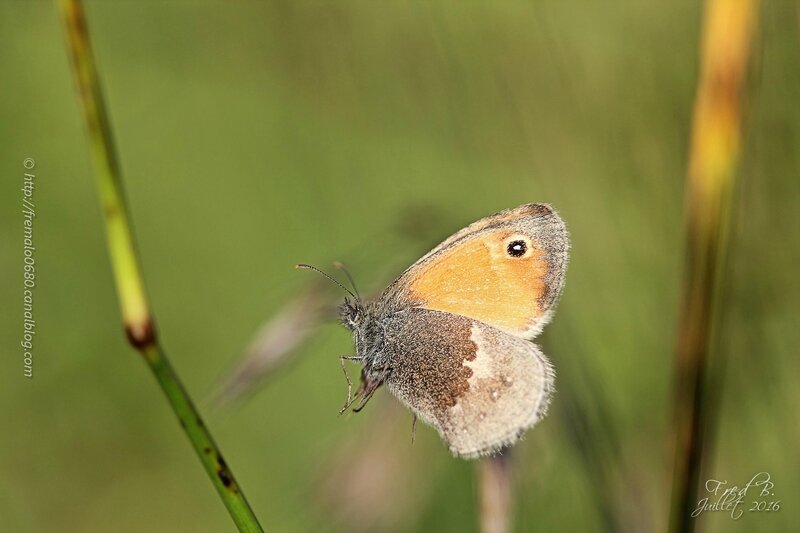 Meurthe et Moselle, juillet 2016
26 juillet 2016
le syrphe et le bleuet * Hoverfly and the cornflower
Syrphidae sur bleuet des champs (Centaurea cyanus)
Syrphidae on cornflower (Centaurea cyanus)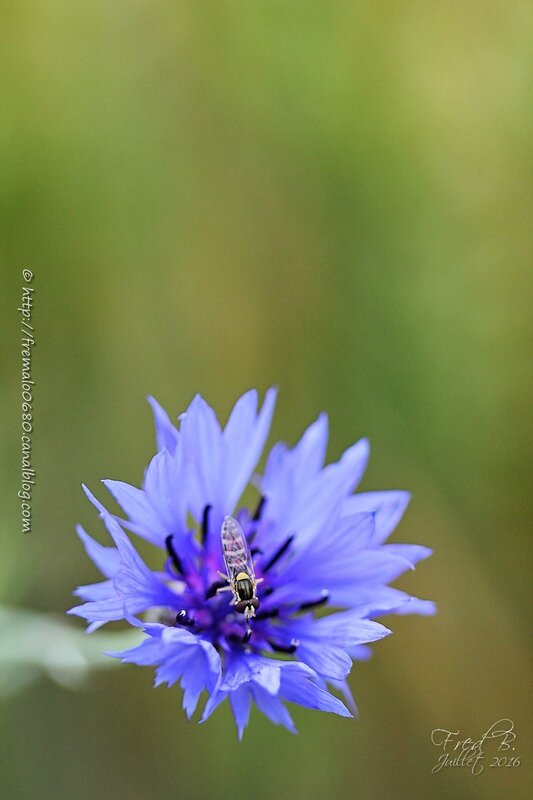 Meurthe et Moselle, juillet 2016
25 juillet 2016
Le bourdon et la vipérine * Bumble bee and the blueweed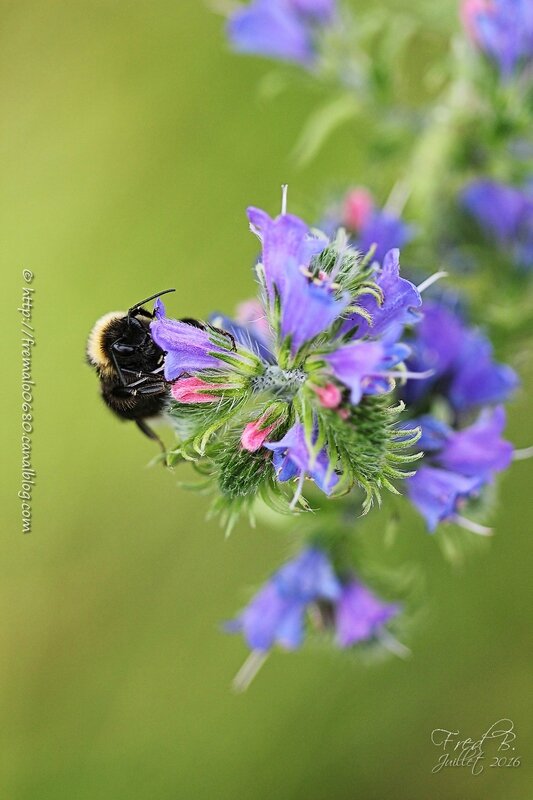 bourdon sur vipérine (Echium vulgare)
bumble bee and blueweed (Echium vulgare)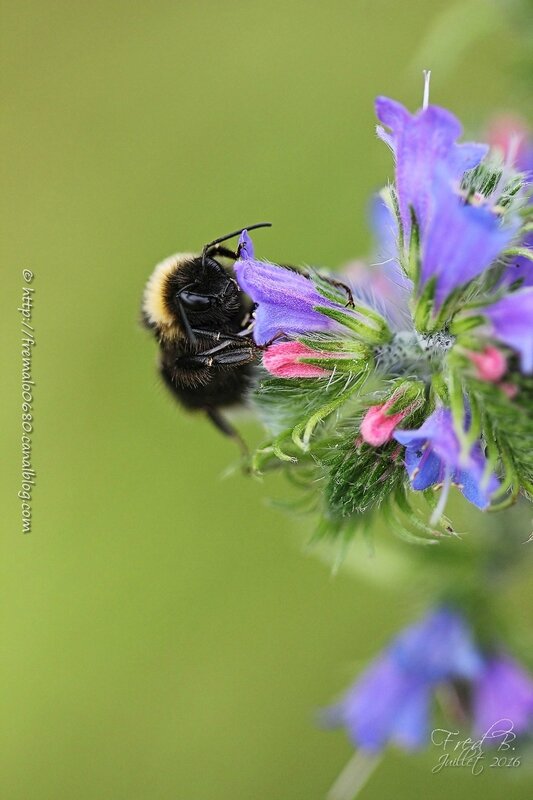 Meurthe et Moselle, juillet 2016
24 juillet 2016
Larges feuilles * Broad-leaved
L'épipactis à grandes feuilles (Epipactis helleborine) est une orchidée qui apprécie aussi bien l'ombre que le plein soleil. On la trouve ainsi aussi bien en forêt qu'en lisière.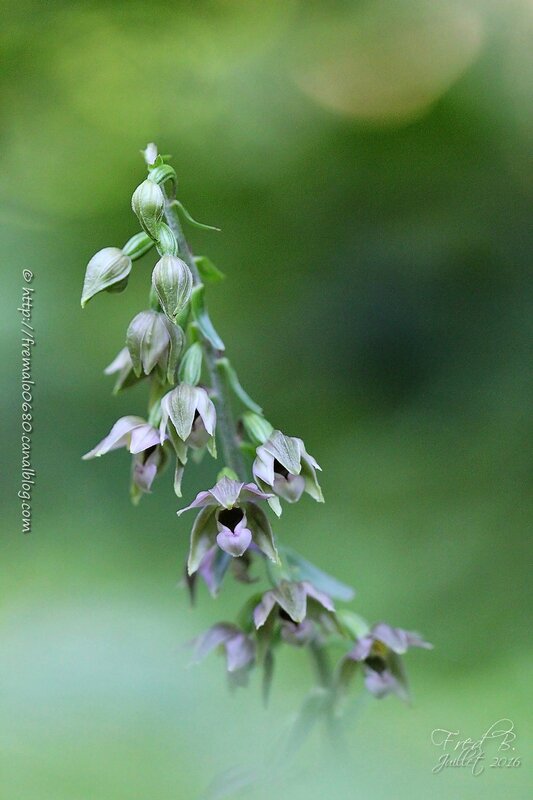 The broad leaved epipactis (Epipactis helleborine) is an orchid which appreciates as well shadow or full sun. So we find it as well in forest or border.
C'est une grande orchidée (facilement 80cm) à floraison dense.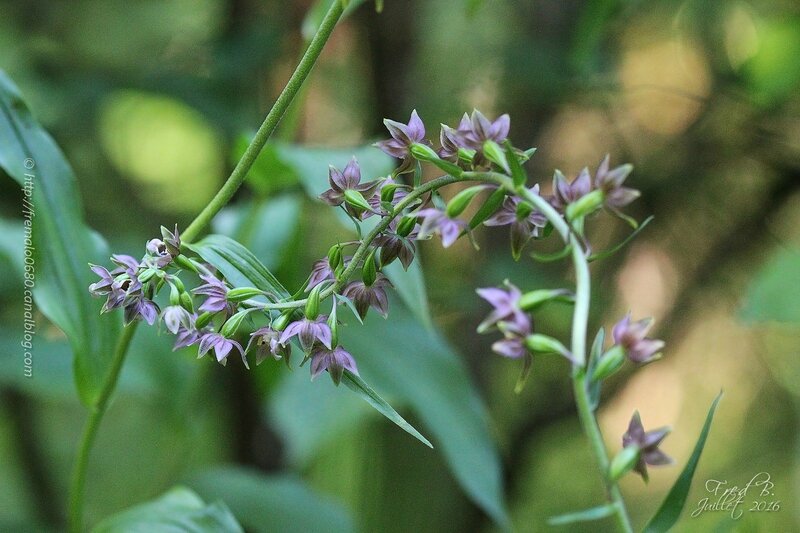 It is a big orchid (easily 80cm) with dense blooming
Le pédicelle est teinté de rouge à sa base, les fleurs vont du verdâtre au rose-pourpre plus soutenu.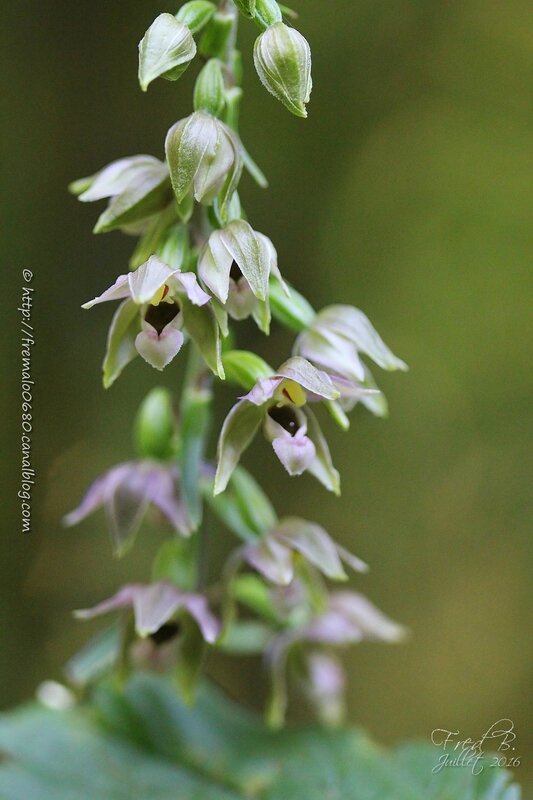 The pedicel is tinged with red on its base, flowers go of the greenish to the more steady pink-purple.
l'intérieur de l'hypochile est pourpre assez soutenu, l'épichile est recourbé vers l'arrière et possède un sillon longitudinal.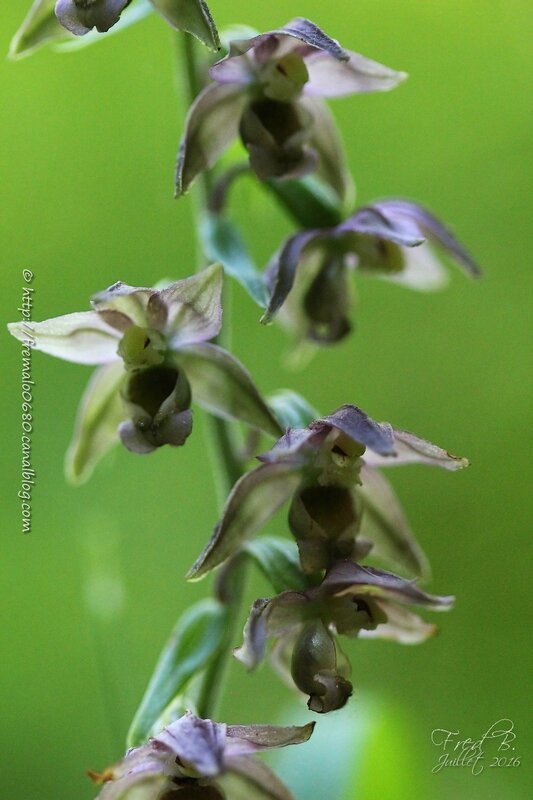 The inside of the hypochile is purple, the epichile is bent back and possesses a longitudinal furrow.
Meurthe et Moselle, juillet 2016
23 juillet 2016
Indéterminé * Indefinite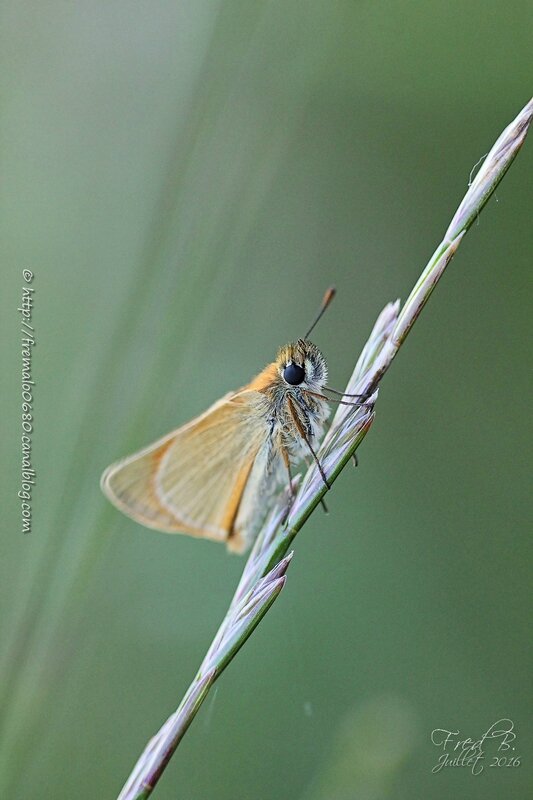 Sur ces photos seulement il est difficile de faire l'identification de cet Hesperidae. Il peut s'agir de la sylvaine (Ochlodes sylvanus) mais, l'absence de "taches" par transparence et la bordure noire assez "large" que l'on voit par transparence me font plus penser à l'hespérie du dactyle (Thymelicus lineola).
On these photos only it's difficult to make the identification of this Hesperidae. It can be the large skipper (Ochlodes sylvanus) but, the absence of "white stain" by transparency and the "wide" black border we see by transparency reminds me more of the Essex skipper (Thymelicus lineola).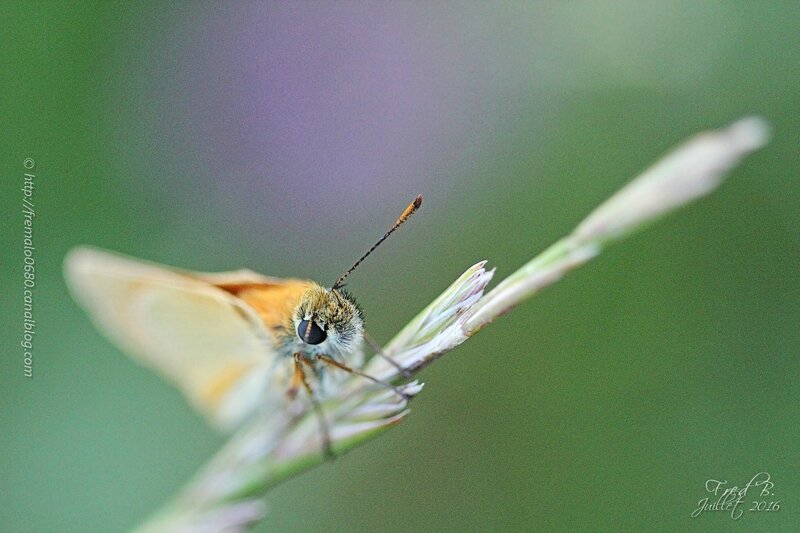 Meurthe et Moselle, juillet 2016
22 juillet 2016
Variation sur ... * Variation on ... #6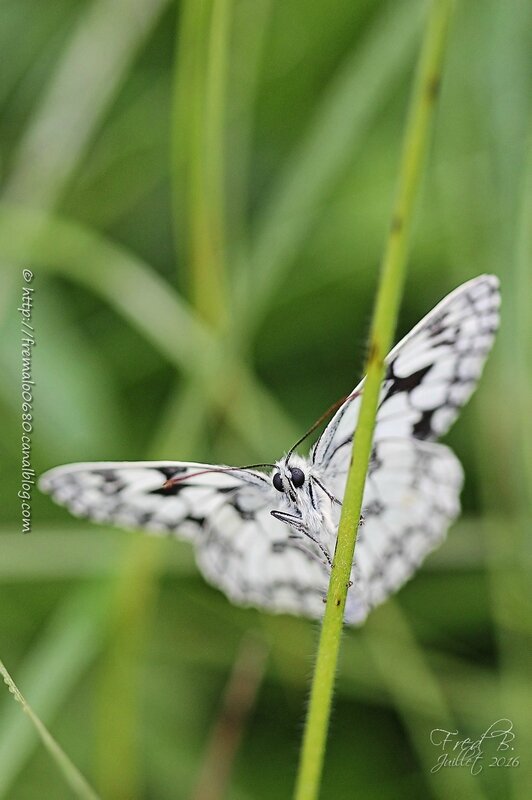 Demi deuil - Marbled White - Melanargia galathea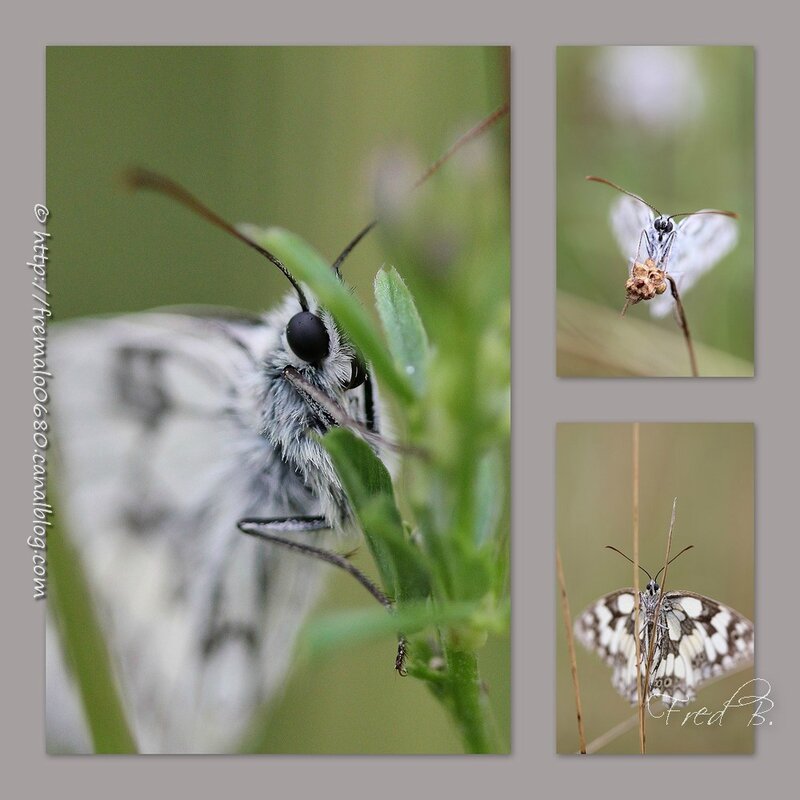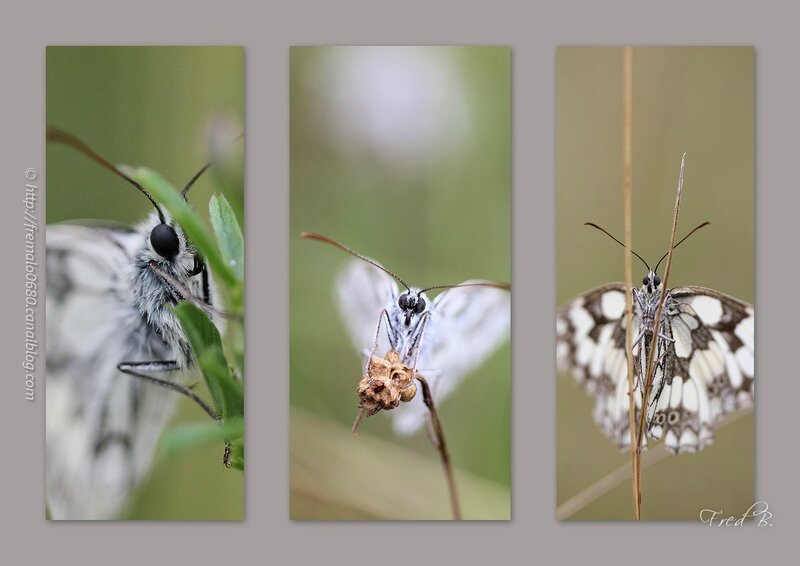 Meurthe et Moselle, juillet 2016 - 2015-2014
21 juillet 2016
Facile * Easy
les Plebejus jolis petits azurés sont parfois bien difficile à différencier les uns des autres.
Mais celui ci me présentait d'une façon bien voyante son épine tibiale qui en faisait un azuré de l'ajonc (Plebejus argus) ♂ sans hésitation possible.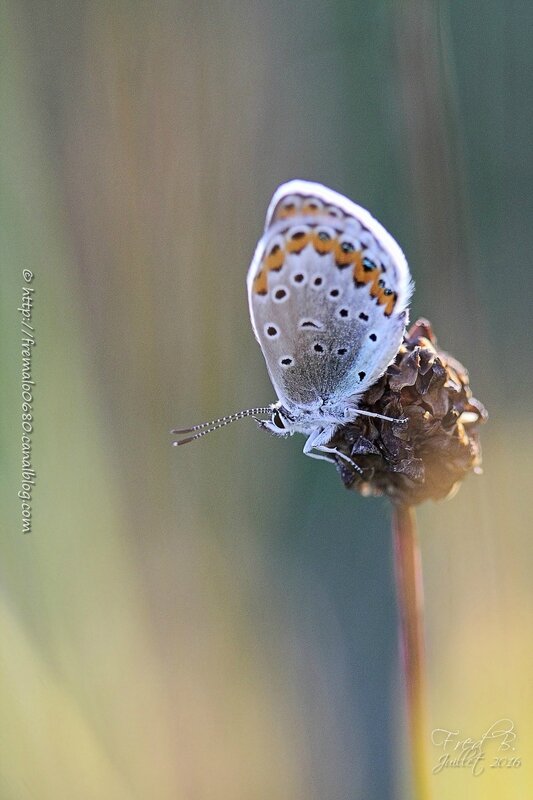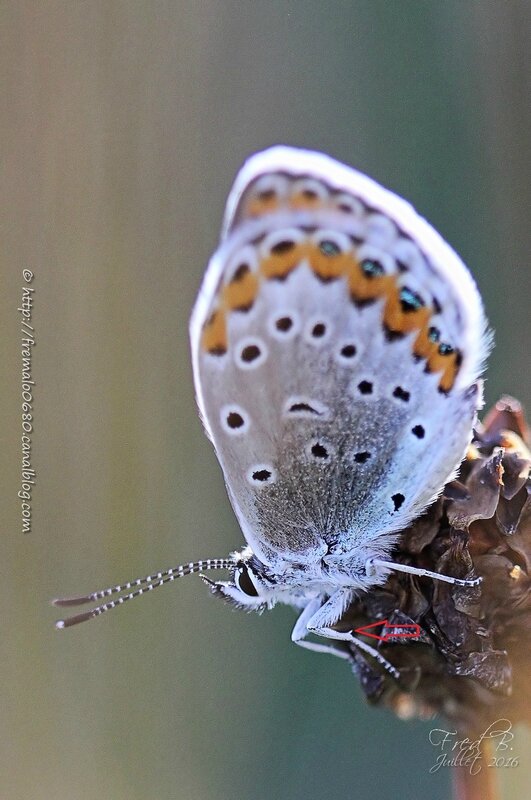 Plebejus are nice little blue butterflies but, sometimes, they are very difficult to differentiate from each other.

But this one showed me its spined tibia which made it a silver studded blue (Plebejus Argus) ♂ without any possible hesitation.
Meurthe et Moselle, juillet 2016
20 juillet 2016
Infatigable * Tireless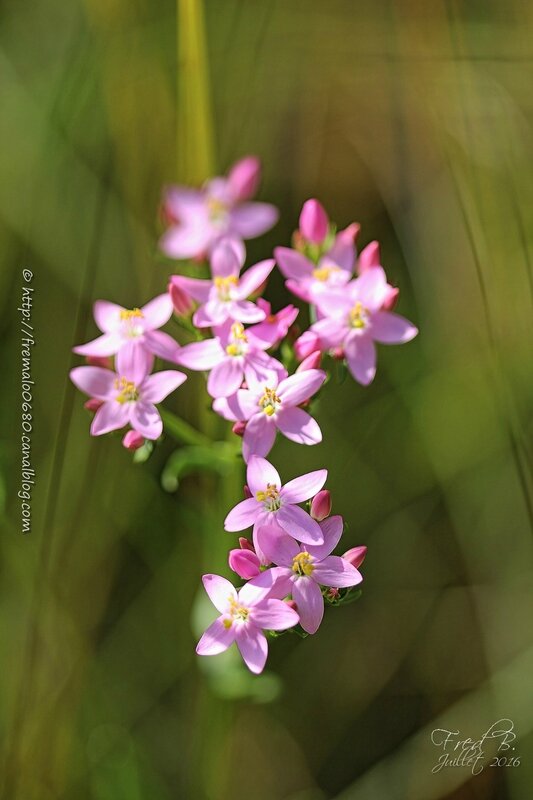 petite centaurée commune - Centaurium erythraea - Common centaury
Plante médicinale, elle est utilisée pour ses propriétés anti-inflammatoire, contre les brulures d'estomac et la fatigue.
Medicinal plant, she is used for her anti-inflammatory properties, against heartburns and fatigue.
Meurthe et Moselle, juillet 2016
19 juillet 2016
Corée * Boat bug
Lorsque je l'ai prise en photo, je dois avouer que je pensais avoir là la très courante corée marginée (Coreus marginatus). Mais en y regardant de plus près lors du tri des photos, quelle surprise! De chaque côtés des antennes, à l'extérieur, de petites excroissances me firent vite oublier cette première corée. Chez Coreus marginatus ces excroissances sont entre les antennes, j'avais donc là Enoplops scapha.
Bien qu'inaudible pour l'homme, cette punaise émet des vibrations sonores grâce à ses élytres pour communiquer entre congénères.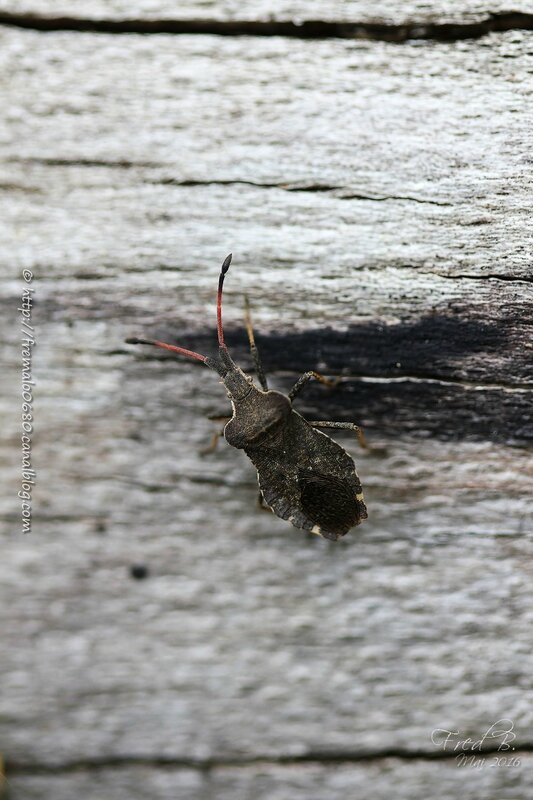 When I photographed it, I have to admit that I thought of the very common dock bug (Coreus marginatus). But by looking at it closer during the sorting of photos, what a surprise! Of every sides of antennas, outside, small exgrowths led me to forget the dock bug. For Coreus marginatus these exgrowths are between antennas, I thus had there Enoplops scapha
Although inaudible for the man, this bug emits sound vibrations thanks to its elytrons to communicate between congeners.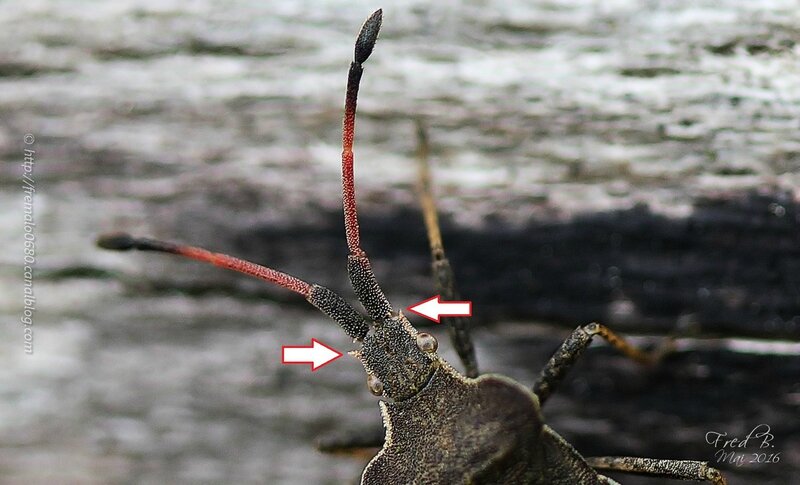 Meurthe et Moselle, mai 2016